Quality Ski & Snowboard Equipment Rental
Choose the best! Performance Sports is proud to offer an up-to-date inventory of quality skis and snowboards! If that's not reason enough to choose Performance Sports,compare our rental rates. More than competitive, huh?
So, if you're looking for a more personalized, smaller scale rental experience (no herding cattle here), please check us out!
Delivery to your door
Want to relax on your vacation? How about customized ski rental delivery to your door! Click here for details.
Lodging Partners
-Cascade Village
-Cascade Luxury Condos
-Durango Premier Vacation Rentals
-Durango Red Cliff Properties, LLC
-Silver Pick Lodge
Forget something?
Don't worry about it.
We carry a full line of cold weather accessories.
Contact Us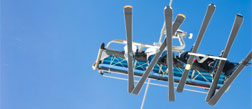 Performance Sports
50827 US 550
Durango, Colorado 81301
Open 7 days a week from 8am - 6pm
(closed 12:30pm - 2:30pm on non-peak days)
Local: (970) 828.1278
TollFree: (877) 416.5498
Email Us
Rental Rates More Details
Kids Rental
$14/day or $12/day for 2+days
Rec Rental
$22/day or $20/day for 2+days
Sport Rental
$28/day or $25/day for 2+days
High Performance
$35/day or $32/day for 2+days
Snowboard
$28/day or $25/day for 2+days
Kids Snowboard
$22/day or $20/day for 2+days
Snowshoes
$10 ½ day
$15/day (24 hours)
Helmets
$7/day or $5/day for 2+days

Split packages & insurance available.
No multi-day discounts over peak holiday periods.
Call for Group Rental Quotes.
Click here for delivery rates.
MAKE YOUR RESERVATION